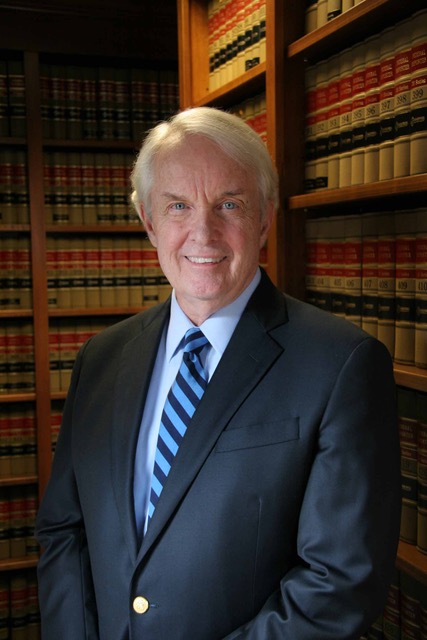 Education
1970 – B.A., University of Florida
1973 – M.Div., Duke University
1980 – Ph.D, Emory University
1987 – J.D., Georgia State University

Mel Mobley began life in Tifton, Georgia, but grew up in Florida, where he attended high school and college.  Since his grandfather Omer W. Franklin, Sr., a lawyer, captained the Georgia Bulldogs from 1909 to 1910, at 265 pounds from working on his family's farm in Thomaston, Georgia, he pulls for the Bulldogs, except for one barely noticed game that takes place in Jacksonville, Florida each year.

Prior to entering law practice, Mel served on the faculties of Emory University and Georgia State University teaching sociology, and after law school continued to teach a class on Law and Society as an Adjunct Professor at Georgia State University.  Mel volunteers in his community and his profession, currently serving on the City of Sandy Springs' Board of Appeals and having served as the Vice President for Legal Affairs for Heritage Sandy Springs, as a member of the Design Review Board of the City of Sandy Springs, and as the president of the Civic Roundtable.  In service to the State Bar of Georgia he has served as a member of the Standards of the Profession Committee and the Professionalism Committee, and has appeared on numerous CLE panels.  
Mel received his B.A. degree from the University of Florida in 1970, a M.Div. from Duke University in 1973, a Ph.D. degree in 1980 from Emory University, and received his law degree from Georgia State University in 1987.  Mel is a State of Georgia Registered Mediator:  General Civil Mediation.

Mel has successfully tried cases in state and federal courts.  His published and non-published appellate cases include: Eaddy v. Precision Franchising, LLC, 320 Ga. App. 667 (739 SE2d 410)(2013)(recovery of attorney fees under O.C.G.A. § 9-11-68); Williams v. Ga. Dep't of National Guard Headquarters, 147 Fed. Appx. 134 (2005) (employment discrimination);  Artzner v. A & A Exterminators, 242 Ga. App. 766 (2000) (professional negligence, fraud, punitive damages);  Crowder v. Timber Creek Mobile Home Park, 236 Ga. App. 858 (1999) (premises liability, wrongful death);  Vester v. Mug-A-Bug Pest Control Co. Inc., 270 Ga. 407 (509 SE2d 925)(1999) (professional negligence, fraud);  Sparks v. MARTA, 223 Ga. App. 768 (1996) (escalator liability);  May Dep't Store v. Center Developers, 266 Ga. 806 (1996) (insurance and contract);  Griffin Motel Co. v. Strickland, 223 Ga. App. 812 (1996) (dram shop, wrongful death);  and, Freeman v. Elgin Sweeper and the City of LaGrange, 885 F2d 825(11th Cir. 1989) (42 USC § 1983, wrongful death).  In his academic career, he published several articles in refereed journals, using multivariate statistics.

Mel received the AV Preeminent rating by Martindale-Hubbell. He is admitted to all state courts, and the Bars of the Northern District and Middle District of the United States District Court, the Eleventh Circuit Court of Appeals and the United States Supreme Court.  Mel practices in the areas of torts, municipal liability, insurance and business related issues, and products liability.  He is happily married and has one daughter, and is a member of the Defense Research Institute, Atlanta Bar Association, the Lawyers' Club of Atlanta, and the Old Warhorse Lawyer's Club.