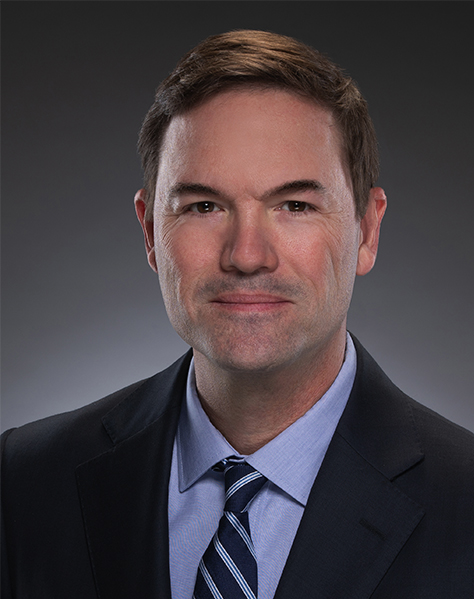 Education
1990 – B.A., University of Virginia
1994 – J.D., Loyola University School of Law, New Orleans

Kevin Doyle is a native of Alexandria, Virginia.  In 1990, he obtained a B.A. from the University of Virginia, where he majored in History.  At the University of Virginia, he became a member of the Sigma Phi Society, was a member of the cycling team, and played trumpet.  In 1994, he obtained a J.D. from Loyola School of Law in New Orleans, Louisiana, where he was a member of the Loyola Law Review and a recipient of the American Jurisprudence Award in Tort.  He spent his third year of law school as a guest student at Georgia State University College of Law in Atlanta, Georgia.  Kevin is currently serving on the Loyola College of Law Visiting Committee.
Kevin is AV rated by Martindale-Hubbell.  He has practiced civil litigation since 1995, and has briefed and argued cases in Courts throughout Georgia, including the Court of Appeals of Georgia, the Supreme Court of Georgia, the United States District Courts, Northern, Middle and Southern Districts, and the United States Court of Appeals for the Eleventh Circuit.  He is a member of the Appellate Practice Section of the State Bar of Georgia, and his published appellate cases include those in the areas of elevator and escalator claims, Rouse v. MARTA and Millar, 279 Ga. 311 (612 SE2d 308)(2005);  insurance agents' errors and omissions, Brooks Brown Insurance Agency, Inc. v. Harden, 236 Ga. App. 781 (513 SE2d 755)(1999); Danes v. Rogers, 324 Ga. App. 504 (751 SE2d 135)(2013); business claims, Instrument Repair Service v. Gunby, 238 Ga. App. 138 (518 SE2d 161)(1999); and, premises liability, Bedeski v. Atlanta Coliseum, Inc., 224 Ga. App. 435 (480 SE2d 881) (1997); Neiman-Marcus Group, Inc. v. Dufour, 268 Ga. App. 104 (601 SE2d 375)(2004).  Kevin is a member of the Defense Research Institute, Taxpayers Against Fraud Education Fund, Georgia Defense Lawyers Association, Atlanta Bar Association, Federal Bar Association, St. Thomas More Society, and is an associate member of the American Association for Justice.
Kevin is married and the father of five grown children.  He is a Parishioner of St. Andrew Catholic Church in Roswell, Georgia and is also member of the Knights of Columbus.  He is a former Scoutmaster of Boy Scout Troop 623 located at St. Jude the Apostle Catholic Church in Sandy Springs, Georgia.  In his free time, he enjoys mountain biking and fly fishing, is a member of the Southern Off-Road Bicycle Association (SORBA), and has recently learned to brew beer in his basement.   He enjoys photography, and his photographs of Georgia courthouses are displayed in this website.  He also plays trumpet with the Atlanta Swing Orchestra, an eighteen piece jazz big band founded by a handful of Atlanta lawyers who had the foresight to recruit more talented musicians outside of the legal field.  See, www.atlantaswing.org for more information.